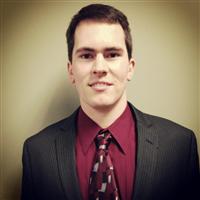 Jacob M Long
CJ Burleigh Real Estate, P.C.
8410 Executive Woods Dr, Ste E
Lincoln, NE 68512
Contact: Phone: 402-640-7889
Office: 402-560-9088
Fax: 402-420-9088
E-mail: jacob@welcomehomelincoln.com

Thank you for checking out my profile.
The reasonmy clients decide to use me as their REALTOR is because of my two key beliefs:
-That each stage in the process of a real estate transaction takes strategic planning and execution.
-That I can provide BETTER SERVICE throughout the processat aBETTER PRICE.
I'm alifelong Nebraskan and UNL grad with a background in finance, insurance, and property management.
Please contact me anytime by phone or email!
Jacob Long
402-640-7889