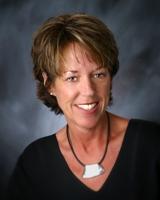 Deb W Davis
CJ Burleigh Real Estate, P.C.
8410 Executive Woods Dr, Ste E
Lincoln, NE 68512
Contact: Primary Phone: 402-770-0500 Secondary: 402-560-9088
Office: 402-560-9088
Fax: 402-420-9088
E-mail: DebD2000@hotmail.com

Deborah Wold Davis (402)770-0500 Deb@welcomehomelincoln.com

"Deb" Davis is a 17 year multi-million dollar producer, who also benefits from over seven years insurance experience including time at a regional office in Austin, Texas. Born in Arkansas, Deb graduated with a Business Administration degree in Austin, Texas.

But most importantly, Deb is the proud parent of two children who both graduated from the University of Nebraska-Lincoln. She is very proud of her two little granddaughters, one whom lives in Wylie, Texas and the other here in Lincoln. Let Deb put her varied experience, knowledge, enthusiasm, and boundless energy to work for you!!!

TRAINING:
- Member of Board of Realtors
-Graduate of "The Builder University"
-Seventeen years experience with new construction

AWARDS:
-2012 Sales Person of the Year
- 2011 Sales Person of the Year
- 17 year Multi-Million Dollar Producer

TESTIMONIALS:
"House hunting can be a rather daunting undertaking, but meeting Deb Davis made the entire experience a whole easier. Deb Davis led us to the perfect townhome and has been so knowledgeable and helpful during the entire process. We will never forget the help and service that Deb has offered and will continue as she, as our Realtor, assists in getting our houses SOLD. Deb Davis is truly tops in the Real Estate business"......Leland L. Caskey & Margaret Frankforter
"My wife and I have purchased TWO, and sold one Cameron Townhome with Deb Davis as our Real Estate agent. After buying and selling five previous homes with other agents we speak from experience when we say Deb's level of customer service and experience in which she is capable of selling a home is second to none.".......Craig & Karen Geraci